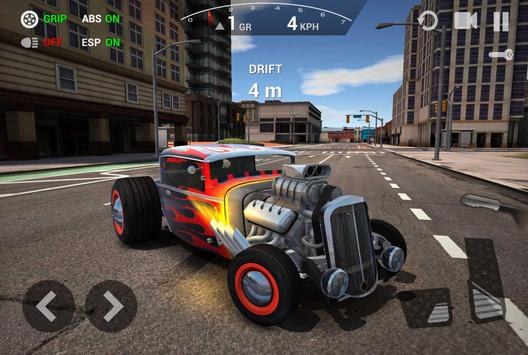 Needs Root: no
Online Only: no
Google Play Link
https://play.google.com/store/apps/deta ... orclassics
Game/App Description
The best classic car driving simulator game of 2018 comes with the most realistic driving physics, unlimited customization, huge open world, addictive gameplay and endless fun!
★REAL DRIVING PHYSICS
Ultimate Car Driving: Classics combines the realism and fun driving physics to create the best car driving simulator on mobile with its advanced car driving physics engine. The best car driving simulator comes with the best driving physics! From racing cars to off road SUVs, all kinds of vehicles have their own physics!
★UNLIMITED CUSTOMIZATION
Create your own car and show off your style to everyone! From countless vinyls to car parts, you can create your own dream car with this game. Imagination is your only limit! Extreme customization is waiting for you!
Mod Description
Insert Mod List here
[*] 1. Diamond collection is multiplied
[*] 2. Paint costs -$$$$ meaning it gives you cash
[*] 3. Parts cost -$$$$ as well (note you can buy the same parts or paint to continue increasing cash)
[*] 4. Pressing the diamond button in game increases diamonds (after you drove around and collected at least 1 diamond).
Mod Credit To:
@Modsquad
Download Links: Hidden Until Reply
----------------------------------------------------------
HIDE: ON

You need to reply to this topic before you can view the hidden message
----------------------------------------------------------
Alternative/Mirror Link
HIDE: ON

You need to reply to this topic before you can view the hidden message